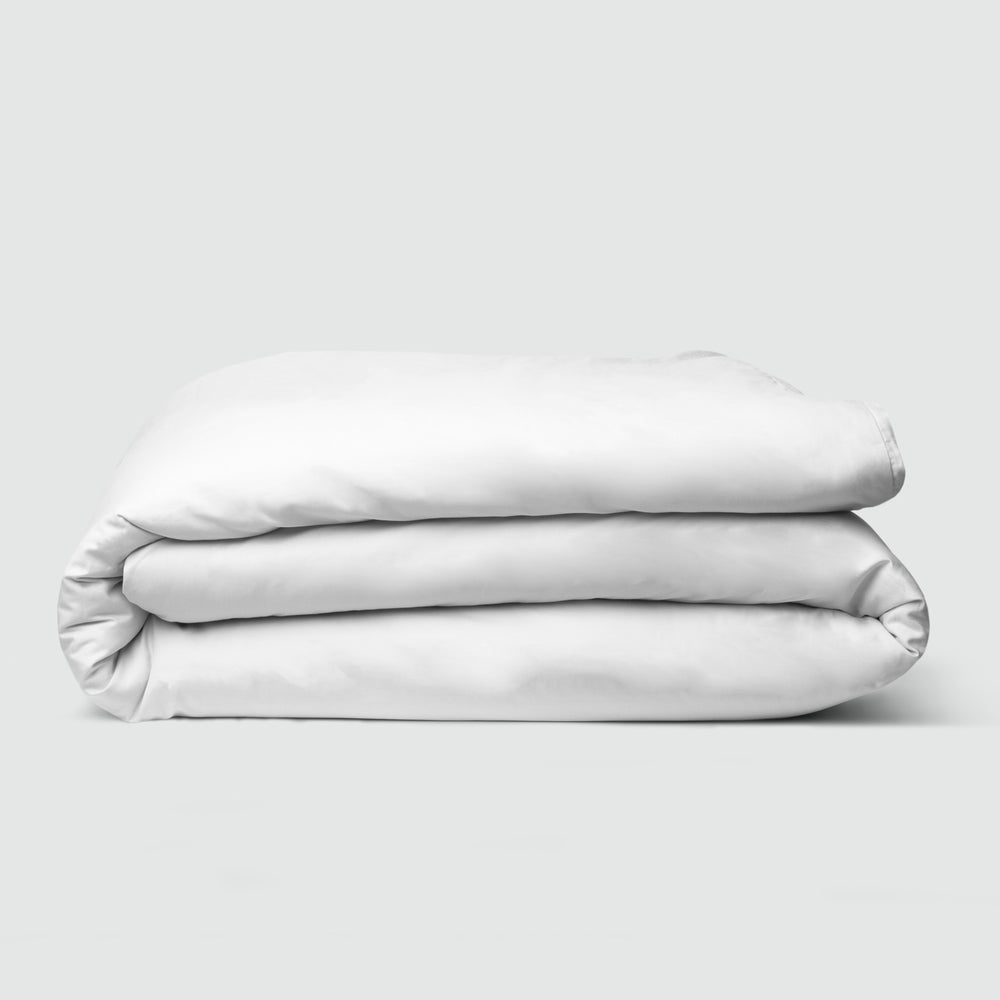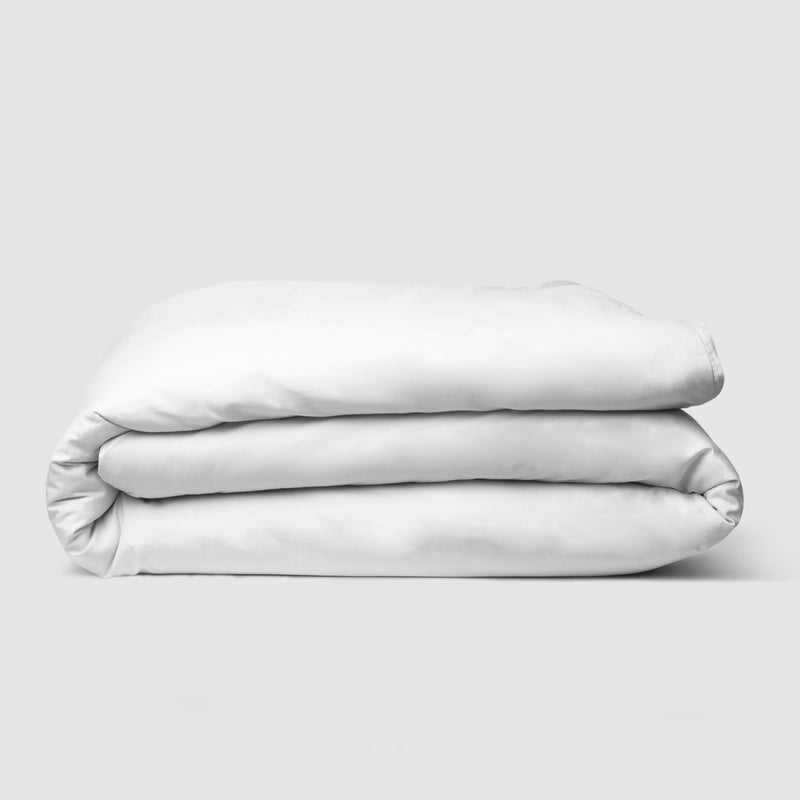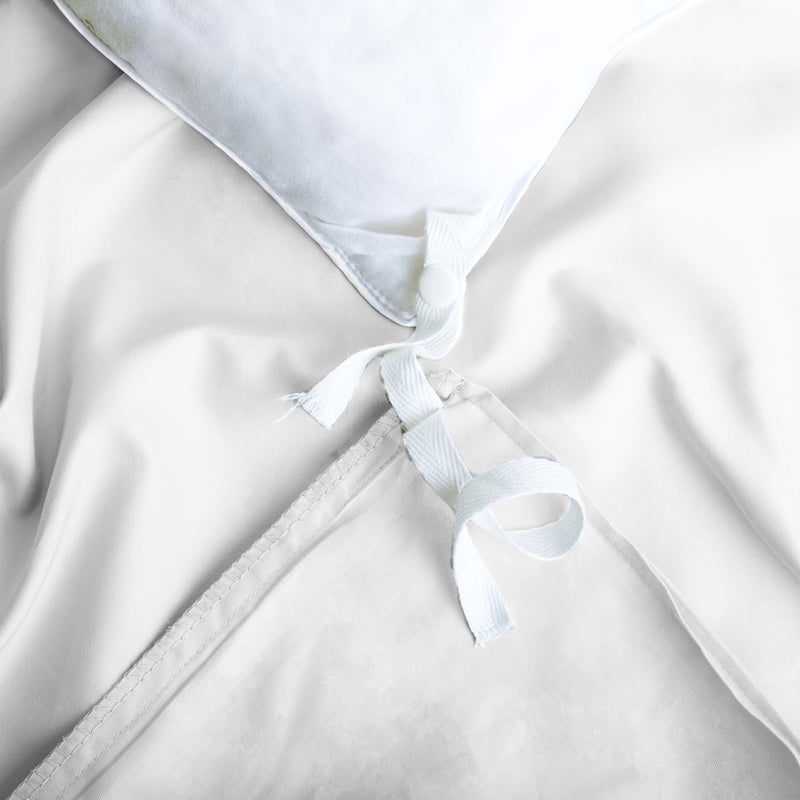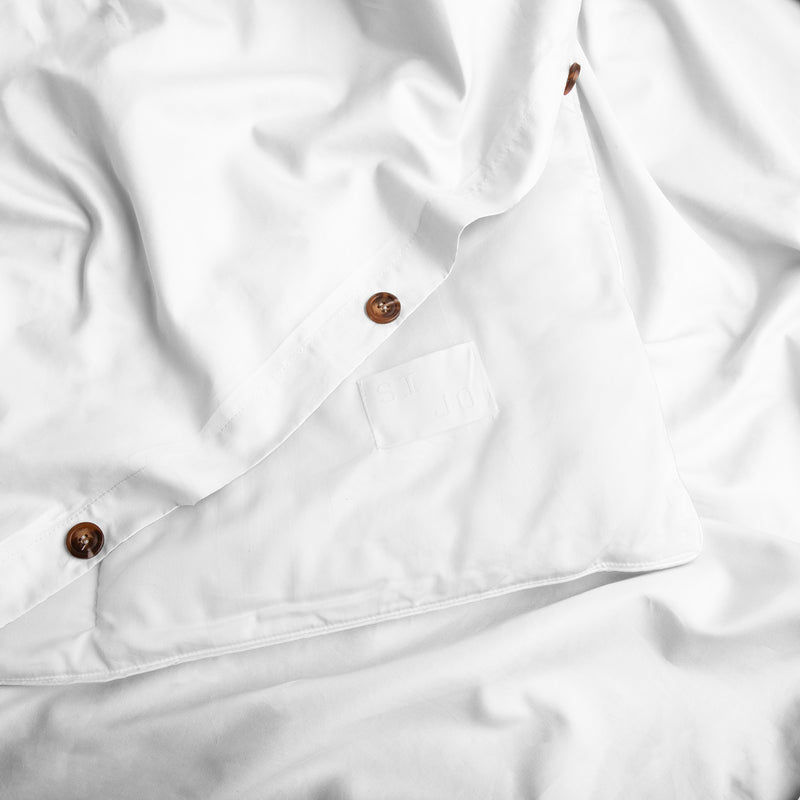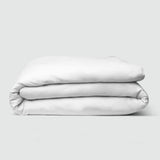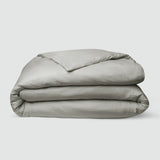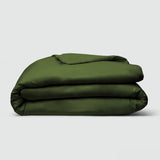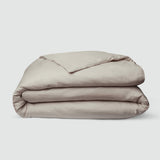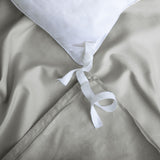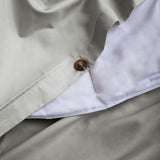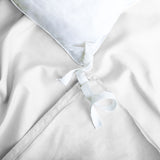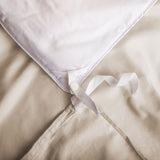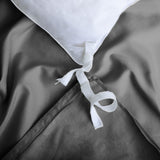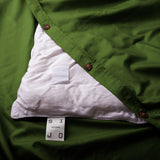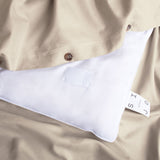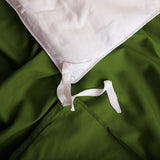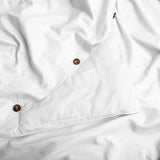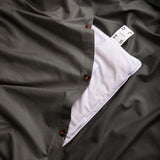 CrispCool Cotton Duvet Cover
From

Regular Price

$131

Sale Price

$104.80
Give your duvet–and yourself–a daily hug. Made with 100% organic cotton, the CrispCool Collection turns your bed into a nightly retreat with a cozy, hotel-crisp feel. 
As SIJO customers already know, quality goes beyond thread count (we've got the details for you on that, too, of course). This duvet cover boasts a luxurious thread count of 400, and the percale weave enhances the natural breathability of cotton, making it cool to the touch.
Our duvet covers are designed for convenience, featuring a button closure and connection points at each corner to keep your comforter in place for a blissful night's sleep.



Organic, Crisp Percale Cotton Duvet Cover
At SIJO, we're all about better sleep. Natural and sustainable, our 100% organic percale cotton is dyed with plant-based hues and features long-staple cotton for a stronger yet softer bedtime product.
Composition: 100% GOTS Certified Organic Cotton
Sourced and constructed in India
The CrispCool Organic Cotton Duvet Cover holds a Global Organic Textile Standard (GOTS) Certification, the leading standard worldwide for fabrics and fabric manufacturers.
Our CrispCool collection is also certified with OEKO-TEX Standard 100 in class 1, the highest and most stringent class for products safe for babies.

Machine wash in cold water on a gentle cycle with mild detergent and like colors. Tumble dry low. Remove promptly.
Step into a world beyond thread count with us. Our cotton bedding isn't just about the numbers; it's about the quality of experience every night. The comfort often associated with a thread count between 300-500 is generally attributed to the quality of the yarn and the finishing of the fabric. Our 400-thread count cotton bedding stands as a testament to this, featuring a luxe percale weave and eco-friendly plant-based dyes for a harmonious blend of comfort and sustainability.
GOTS is the gold standard for a reason. From organic farming to strict chemical regulations, it ensures a safer, eco-friendly product. Certified fibers meet global standards, eliminating harmful chemicals. Environmental plans, wastewater treatment, and ILO compliance set a higher bar. In a world tackling climate change, GOTS is our responsible choice. It leaves no room for compromise, providing complete traceability and accountability from seed to store.
Why SIJO Sleepers are waking up cool & refreshed
Obsessed. Better Than West Elm.
I'm obsessed with my SIJO eucalyptus sheets - they're now on both beds in my house, and I'm getting rid of any bedding that isn't eucalyptus or silk. They're SOO soft and comfy, and - this is my favorite - THEY DON'T COLLECT CAT HAIR (or dust, or anything else for that matter). It's so helpful for my allergies and lessens the burden of chores.
Christina W. | Verified Buyer
Lightweight, Durable, And Super Soft!
I live in Florida so I was looking for sheets that wouldn't be too heavy for all-year-around. I tend to be a hot sleeper and found these to be very comfortable. While I wouldn't say they feel especially "cooling" on the skin, they are lightweight and super smooth and soft, so I don't get hot as easily. These wash well and are nice and durable. I'm glad I purchased these!
Kristen O. | Verified Buyer
As Luxurious As Silk!
We're in California and was needing something super breathable and cooling without the standard linen and cotton feel, the silky texture has gotten my husband to swoon! Every night is like a sleep retreat in a 5 star hotel room. Can't recommend the sheets and duvet bundle!
Anna K. | Verified Buyer
THE BOMB SHEETS
OMG!!! These sheets are so dang comfortable. It's RIDICULOUSLY COMFORTABLE. LOVE LOVE LOVE the great sleep these sheets provide.
Lisa T. | Verified Buyer
All Time Forever Faves
For years, I used cotton percale bedding only. I actually ordered this specific set on accident, having meant to buy the other blend. I'm not usually a silky bedding person, and def not a shiny bedding person but these are quite literally the best sheets I have ever slept on. I am a really hot sleeper and I have slept better with these than I ever did with percale cotton. I'm fully converted ty.
Avery B. | Verified Buyer
The Feel:
Imagine slipping into a bed that's as crisp and cool as your favorite hotel spot but gets even softer with each wash—it's like a never-ending hug. The CrispCool Organic Cotton Duvet Cover is like a breath of fresh air—not just soft, but built to stand the test of time against pets, little ones, and the regular spin cycle.
The Design & Build:
Feel that familiar SIJO softness? Yep, it's there. And, our testing confirms: no pilling, tearing, stretching, or color fading. Our percale has a 50% longer life expectancy than other cotton, ensuring a cozy sanctuary for years of snuggles and snoozes. Did we mention it's all made from 100% GOTS Certified Organic Cotton? Sweet dreams, eco-style!
The Thread Count:
Many brands artificially inflate their thread count by using multiple yarns twisted together, which actually weakens the integrity of the fabric. Not us! We opted for single-ply, extra-long-staple cotton, amped up for ultimate durability. With a tested-and-true 400 thread count, it's bedtime bliss every night, with unparalleled breathability and peak softness that rivals a 5-star resort.
The Sustainability Factor:
Less than 1% of the world's cotton is organic, setting our products apart. Traceable from Farm to Finish, we work directly with family-owned farms and factories, taking every aspect of our environmental impact into careful consideration. Plus, we've got your peace of mind covered with natural fibers: 100% free from harmful chemicals, pesticides, and GMOs – while using 91% less water than conventional cotton methods.
What's cooler than sleeping well?
Fits your home perfectly
#sijohome
REVIEWS
Real people, really amazing sleep.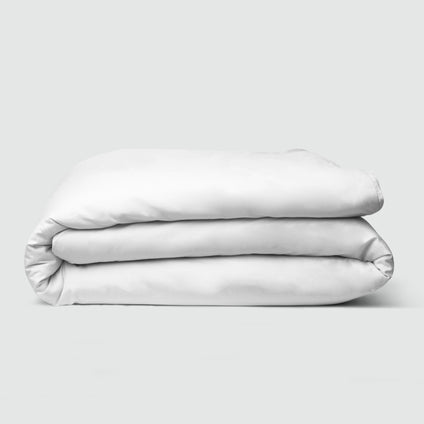 CrispCool Cotton Duvet Cover