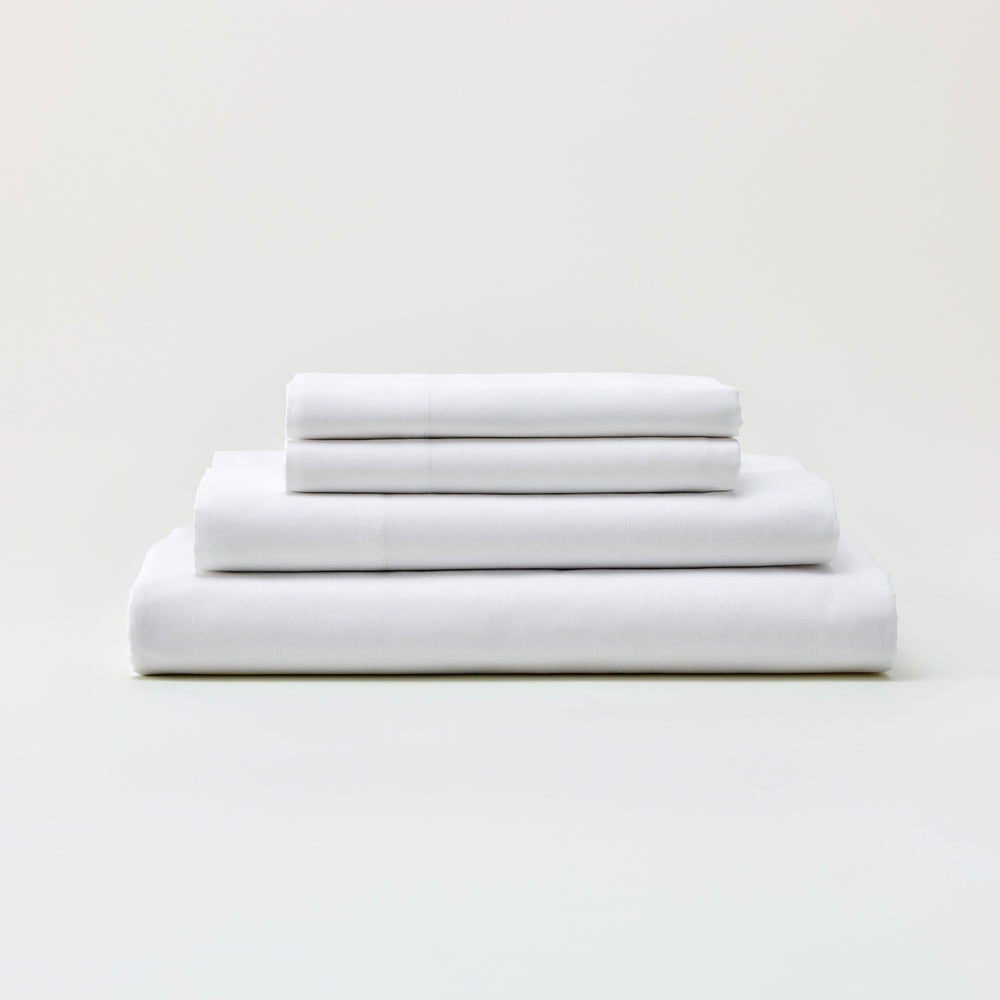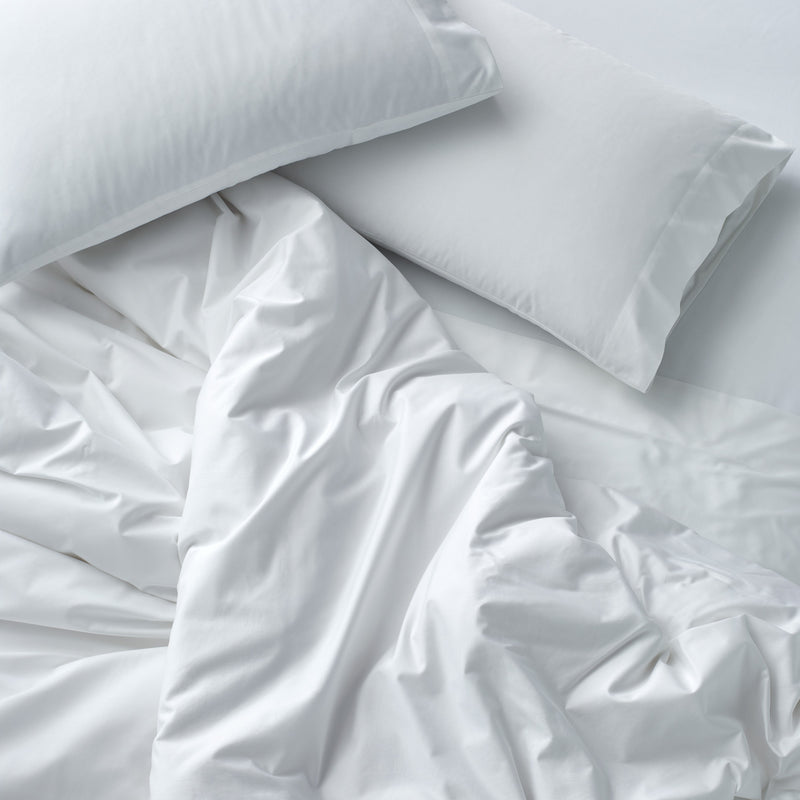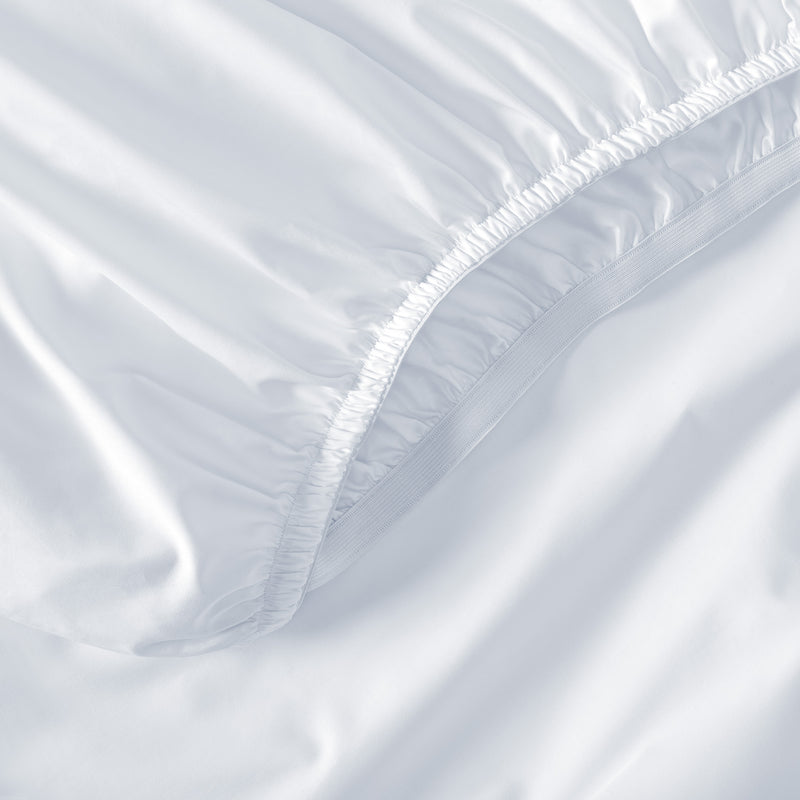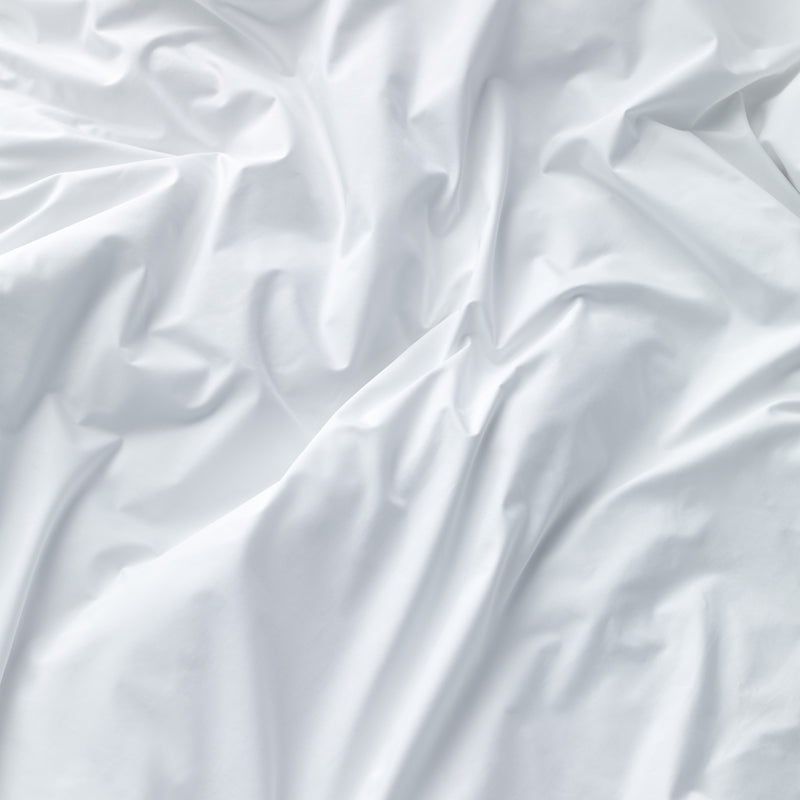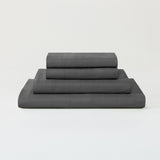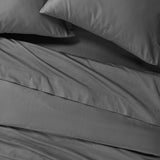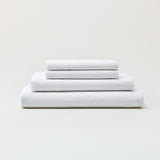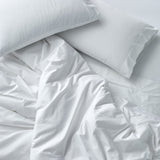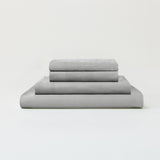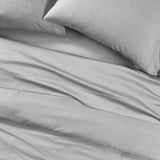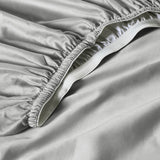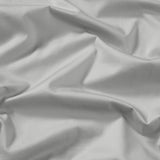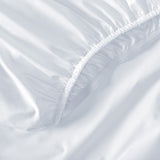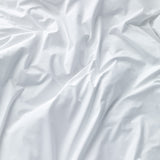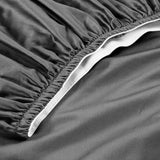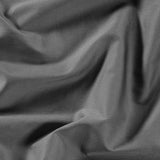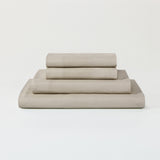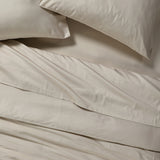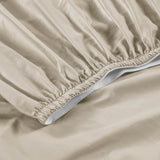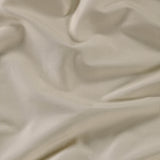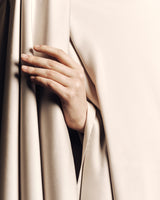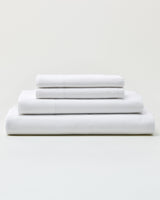 TempTune Cotton Sheet Set
From

Regular Price

$135

Sale Price

$108
Soft yet hotel-crisp, warm when you're cold, cool when you're hot. This is that Goldilocksjuuust right you've been looking for.
Includes: 1 fitted sheet, 2 pillowcases, 1 optional flat/top sheet


TempTune Temperature-Regulating Cooling Sheet Set
Cell Solution® CLIMA Cooling Tech Bed Sheets
Our patented blend of fibers designed to absorb and distribute excess body heat as necessary—cooling you when you're hot, and warming you when you're cold. This material is also hypoallergenic, environmentally sustainable, and super luxe to the touch.
Composition: 20% temperature-regulating CLIMA fabric + 80% Supima Cotton. Designed in New York. Final product constructed in Shanghai.
Creating luxurious and sustainable bedding is our mission. Our hotel crisp TempTune products not only create a perfect sleep environment, but also feature FSC (meaning we harvest and forest our raw materials responsibly and sustainably) and Oeko-Tex certifications in line with our eco-friendly values.


Machine wash on cold on a gentle cycle with like colors. Tumble dry low. Remove promptly.
The CLIMA fiber is a Phase Change Material (PCM) that can absorb and release heat due to the patented manufacturing process of the fabric and fibers. This keeps your body at the optimal temperature for sleep, which is between 82 and 89° F, because the bedding is able to trap in and store heat to keep you cool, and can disperse that heat back toward the body should you need a bit more warmth.
This is great for hot, warm and cold sleepers as the fabric and fill for this collection are thermal regulating, which will keep you at the optimal skin temperature for high quality sleep.
We offer a comforter, pillows, mattress pad, sheets, duvet covers and pillow cases in this collection. The CLIMA fabric and fillings are breathable and temperature regulating, and work beautifully as a system to maximize your comfort as you sleep.
Why SIJO Sleepers are waking up cool & refreshed
Love Them!
I am so happy I decided to buy these sheets. I'm a hot sleeper and my husband is a cold sleeper and we are both comfortable all night long. The sheets wash well and lay well on the bed. I love band all around the fitted sheet so it doesn't move. And the sides being labeled long and short…genius!
Kim P. | Verified Buyer
So Soft!!
These are so soft and they hold up excellent in the wash as well as a toss and turn sleeper like myself. They feel cool all night. My entire bedding is all this brand and I am a hot sleeper. I love everything they make!!
Candace R. | Verified Buyer
Didn't think I needed these. I was wrong.
Sijo is my first brand to buy from in terms of luxury, clean bedding. This set was my third set to try (tried the bamboo and linen before) and wasn't sure if these would stand out because we love the other two sets so much. Dang, I was wrong. These sheets are a major uplevel. They are silky and cool, yet warm up to your body temp after not too long. Love.
Jesica W. | Verified Buyer
Perfect
These sheets really do regulate your temperature. Initially, when you climb into bed, it's a little chilly, but they warm up very quickly and are just the most perfect temperature. That is a very hot sleeper, these are a game changer. I also live in Colorado and our temperature is usually all over the place so it's great to have a set that works for all year.
Monica T. | Verified Buyer
Best Sleep In My Life!
I can't express enough how much I love these sheets! They are absolutely perfection! They fit amazing and stay on the mattress. They feel soft and not cold. I will use these for the rest of my life.
Lisa L. | Verified Buyer
Must Have!!
I cannot believe how important sheets have become to me now that I'm an adult. Really good sheets are Worth the investment!
Tasha N. | Verified Buyer
Body temperature-regulating SIJO CLIMA™ tech
SIJO CLIMA™ is our patented blend of fibers designed to absorb and distribute excess body heat as necessary—cooling you when you're hot, and warming you when you're cold. This material is also hypoallergenic, environmentally sustainable, and super luxe to the touch.
Supima Cotton (superior softness)
Supima cotton is made up of extra-long staple fibers that make it supremely soft and strong. A premium cotton grown stateside, Supima represents less than 1% of cotton in the world.
Moisture-wicking (sweat-free)
This particular blend of fibers makes the fabric moisture-wicking, meaning it'll absorb sweat quickly, keeping you cool and dry.
Oeko-Tex 100 certified
This snazzy certification indicates that our products and all of their materials are sustainably produced and proven non-hazardous and non-toxic.
What's cooler than sleeping well?
"Grounded in a timeless aesthetic and a focus on mindfulness"
"Created with serious sustainability in mind"
"Luxurious yet totally practical and reasonably priced"
Fits your home perfectly
#sijohome
REVIEWS
Real people, really amazing sleep.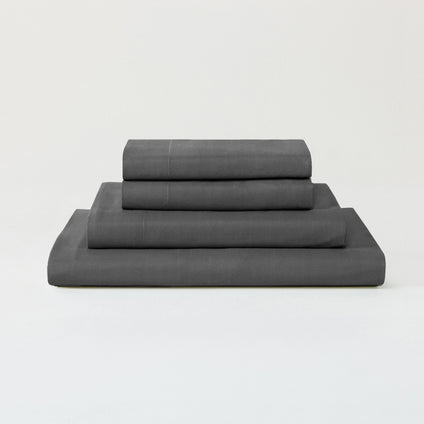 TempTune Cotton Sheet Set
Reviewing

TempTune Cotton Pillowcase Set

Pillow case Set

Cool, Crisp, & Clean Vibes! Happy with the purchase!

Shefali P.

Verified Buyer

2 months ago

Reviewing

TempTune Cotton Sheet Set

Best feeling

This is the best sheet set as it's high quality and love the texture. It's a great option for those looking for something comfortable, stylish and easy care. Less wrinkles and feels amazing .

Reviewing

TempTune Cotton Sheet Set

Temptune sheet set

Absolutely love this sheet set. Keeps me cool at night and warm when it's cool.
Reviews Loaded
Reviews Added