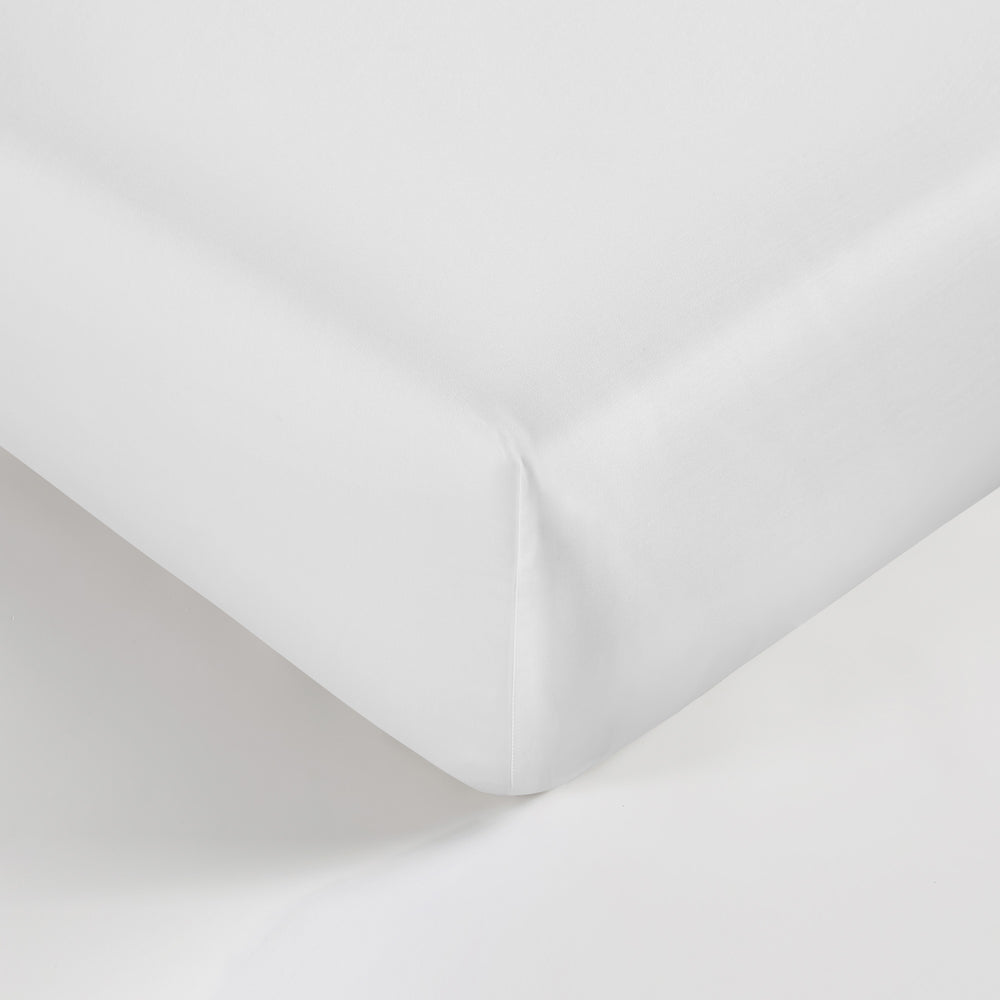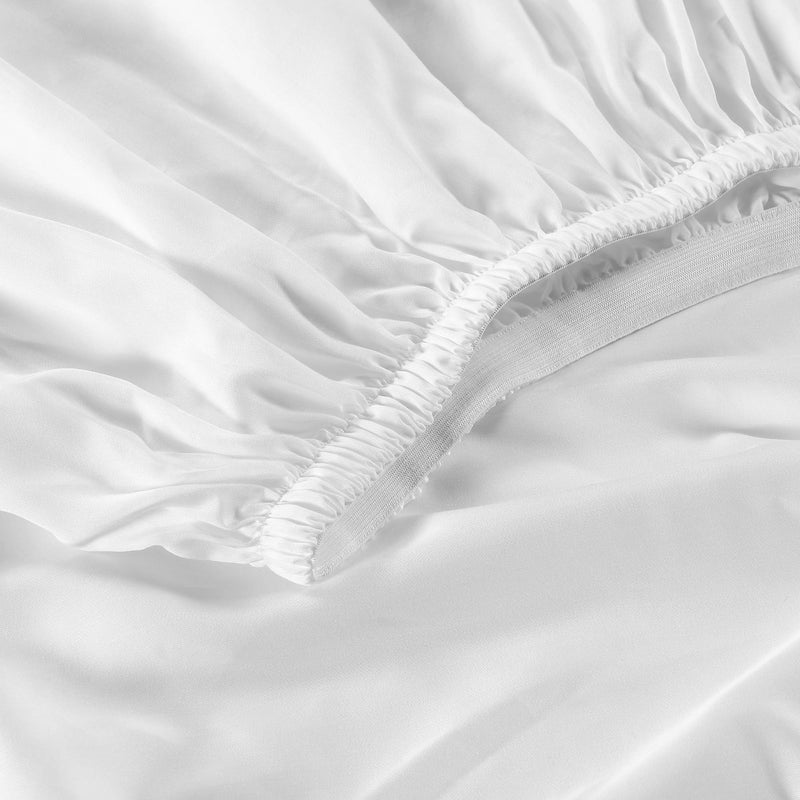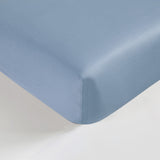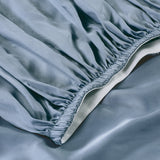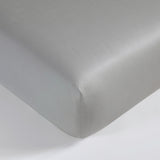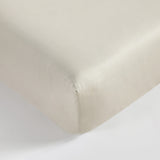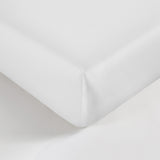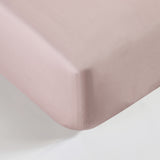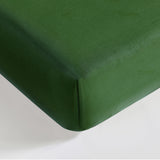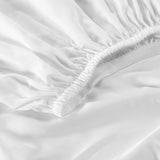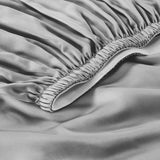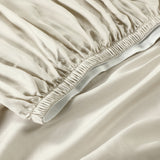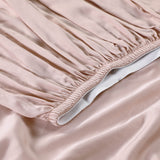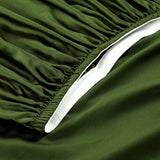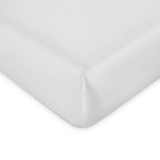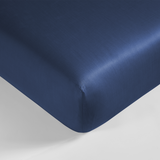 AiryWeight Eucalyptus Fitted Sheet
From

Regular Price

$60

Sale Price

$48
Supreme softness and incomparable natural coolness. When it comes to staying cool, sleek, and light, our eucalyptus sheets are king.
Includes: 1 fitted sheet


AiryWeight Cooling Eucalyptus TENCEL™ Lyocell Fitted Sheet
Cooling TENCEL™ lyocell fiber
The fancy name for eucalyptus fibers—is one of the most sustainable fabrics in the game, made from the pulp of FSC & PEFC-certified eucalyptus wood. By nature, this material is cool, soft, and moisture-wicking, making it ideal for comfy sleep.
Composition: 100% TENCEL™ lyocell sourced in Central Europe, final product constructed in Shanghai, China.
AiryWeight TENCEL™ bedding is a customer and press favorite for a reason! Not only is it cooling, breathable, and luxuriously smooth, but it has healthy sleep promoting benefits and certifications. This sustainable, eco-friendly bedding has Oeko-Tex and FSC certifications, plus the benefit of being hypoallergenic. Our Asthma and Allergy Friendly certification means you'll rest and breathe well all night!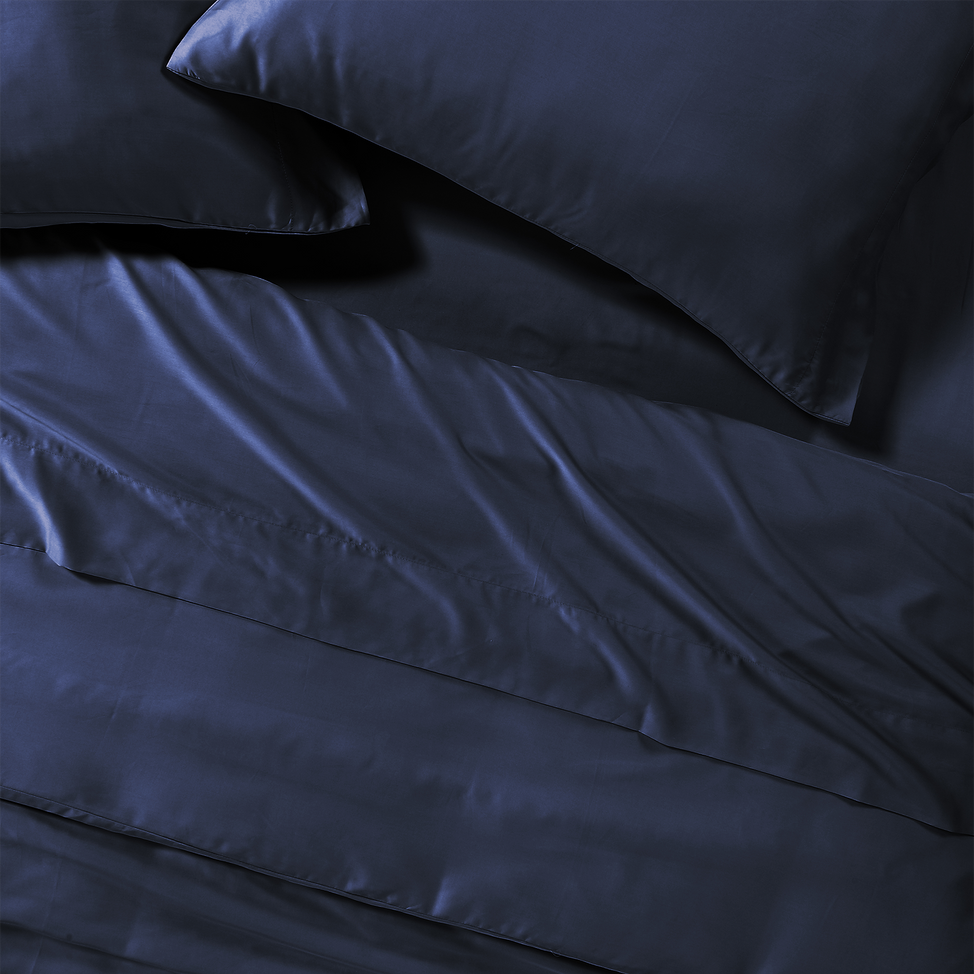 To care for this bedding, machine was on a cold water, gentle cycle with like colors. This can be tumble dried on low. Remove promptly. For the best results long term, please avoid using fabric softeners, bleach, or washing with anything rough that could cause excess pilling, like wool dryer balls, items with zippers or Velcro or rough fabrics. Don't forget that some pilling is normal for natural fibers! Following these tips will help reduce the risk of excess pilling.
Obsessed. Better Than West Elm.
I'm obsessed with my Sijo eucalyptus sheets - they're now on both beds in my house, and I'm getting rid of any bedding that isn't eucalyptus or silk. They're SOO soft and comfy, and - this is my favorite - THEY DON'T COLLECT CAT HAIR (or dust, or anything else for that matter). It's so helpful for my allergies and lessens the burden of chores.
Christina W. | Verified Buyer
Lightweight, Durable, And Super Soft!
I live in Florida so I was looking for sheets that wouldn't be too heavy for all-year-around. I tend to be a hot sleeper and found these to be very comfortable. While I wouldn't say they feel especially "cooling" on the skin, they are lightweight and super smooth and soft, so I don't get hot as easily. These wash well and are nice and durable. I'm glad I purchased these!
Kristen O. | Verified Buyer
As Luxurious As Silk!
We're in California and was needing something super breathable and cooling without the standard linen and cotton feel, the silky texture has gotten my husband to swoon! Every night is like a sleep retreat in a 5 star hotel room. Can't recommend the sheets and duvet bundle!
Anna K. | Verified Buyer
THE BOMB SHEETS
OMG!!! These sheets are so dang comfortable. It's RIDICULOUSLY COMFORTABLE. LOVE LOVE LOVE the great sleep these sheets provide.
Lisa T. | Verified Buyer
All Time Forever Faves
For years, I used cotton percale bedding only. I actually ordered this specific set on accident, having meant to buy the other blend. I'm not usually a silky bedding person, and def not a shiny bedding person but these are quite literally the best sheets I have ever slept on. I am a really hot sleeper and I have slept better with these than I ever did with percale cotton. I'm fully converted ty.
Avery B. | Verified Buyer
100% TENCEL™ Lyocell, inside and out
TENCEL™ Lyocell—the fancy name for eucalyptus fibers—is one of the most sustainable fabrics in the game, made from the pulp of FSC & PEFC-certified eucalyptus wood. By nature, this material is cool, soft, and moisture-wicking, making it ideal for comfy sleep.
Bacteria-resistant and anti-microbial
Eucalyptus fibers are super breathable, creating natural antibacterial properties that are great for sensitive skin. In addition, we add a silver ion anti-microbial treatment, which slows the spread of microorganisms like bacteria and fungi.
Naturally hypoallergenic (less sneeze, more zzz's)
Eucalyptus fiber is naturally and uniquely hypoallergenic and resistant to dust, mites, and mold, so you can sleep without the sniffles.
Oeko-Tex 100 certified
This snazzy certification indicates that our products and all of their materials are sustainably produced and proven non-hazardous and non-toxic.
What's cooler than sleeping well?
Best Sleep Awards 2022: Best Cooling Sheets
2022 Best Cooling Sheets for Hot Sleepers
2022 Best Bed Sheets: Best Eucalyptus Sheets
Fits your home perfectly
#sijohome
REVIEWS
Real people, really amazing sleep.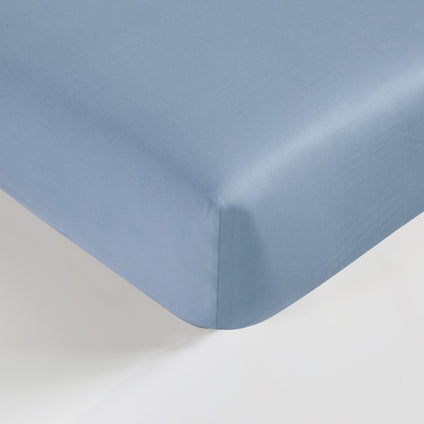 AiryWeight Eucalyptus Fitted Sheet
Reviewing

AiryWeight Eucalyptus Sheet Set

Best sheets ever!

The AiryWeight Eucalyptus sheets are the most wonderful sheets I've ever slept on! They are so soft, not slippery or shiny. I absolutely love these sheets. I haven't had them very long & only washed them a few times, but so far, there is no piling.

I promise you will not regret ordering these sheets!

Reviewing

AiryWeight Eucalyptus Sheet Set

my new favorite sheets!

the color is even more gorgeous in real life! the texture definitely beats out cotton, too!

Reviewing

AiryWeight Eucalyptus Sheet Set

Give them a chance!

When I first opened the box with my new duvet and eucalyptus sheets I'm not going to lie, I was disappointed by the feel of them. EVERYONE said they were so soft, and they weren't - at first. I know you can't send them back after you wash them, so I decided to take my chances. I washed them. I did NOT use fabric softener. THEY CAME OUT SO AMAZING!! They are so soft, and so cool to the touch. My husband, who does not notice these things, keeps commenting on how good our new bedding is. We are absolutely obsessed. Already ordered more. Worth every penny. Also, EVERYONE loves the richness of the green. Our Doodle absolutely loves the coolness of them too (we just moved in, don't mind the bare walls).
Reviews Loaded
Reviews Added